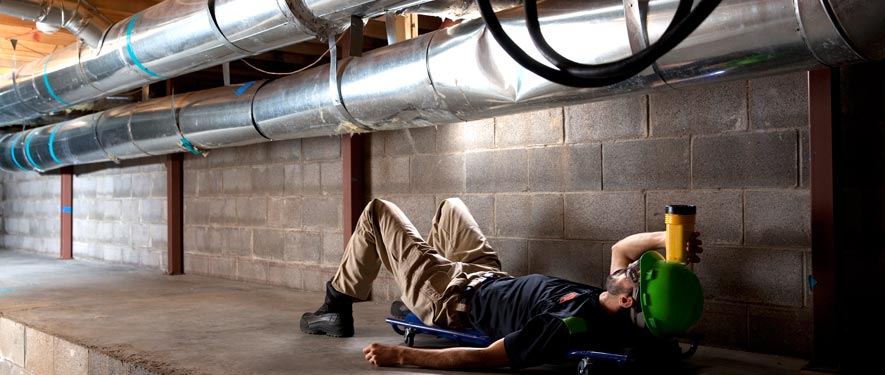 Air Ducts and HVAC Cleaning
When Was The Last Time You Looked Up At Your Air Vents?
Ventilation systems such as air ducts are often the primary reason behind poor indoor air quality. SERVPRO advises that you make it a priority to get the ductwork at your home or office inspected and cleaned regularly.
If the ductwork or HVAC system has been neglected from inspection and cleaning, it may be contaminated with:
Dust
Pollen
Bacteria
Dirt and debris
Mold Spores
Other contaminants
The Professionals at SERVPRO of Taunton/Mansfield offer inspections and cleanup services of HVAC units for residences and businesses in the Greater Bristol County area. Keeping the system clean can easily extend the life of the unit, save money, and provide cleaner air.
Is Duct cleaning necessary?
We recommend having your air ducts cleaned at least annually for the best care of your HVAC System. There are also direct associations between dirty ducts and poor air quality in your home or business. The most effective way to address any concerns regarding indoor air quality at your Taunton home or office is to call a professional to answer your question, do the air ducts need to be cleaned? Not only will it save you bucks with the energy efficiency of your HVAC system, but it will also provide you with peace of mind in terms of the health and safety of the people who live or work there too.
Need to get your HVAC and air ducts serviced? Call us at (508) 824-0200.
However, duct cleaning is not always necessary. We will make recommendations about the best way to address any indoor air quality concerns. This can save you money and provide peace of mind on the health of your system.
The benefits of servicing your HVAC unit include:
Helps to restore peak energy efficiency.
May help to eliminate offensive odors.
Helps reduce the potential for mold growth.
For more information on HVAC and air duct cleaning, call us today, (508) 824-0200.