Essential Tips for Sewage Cleanup for Businesses
11/10/2017 (Permalink)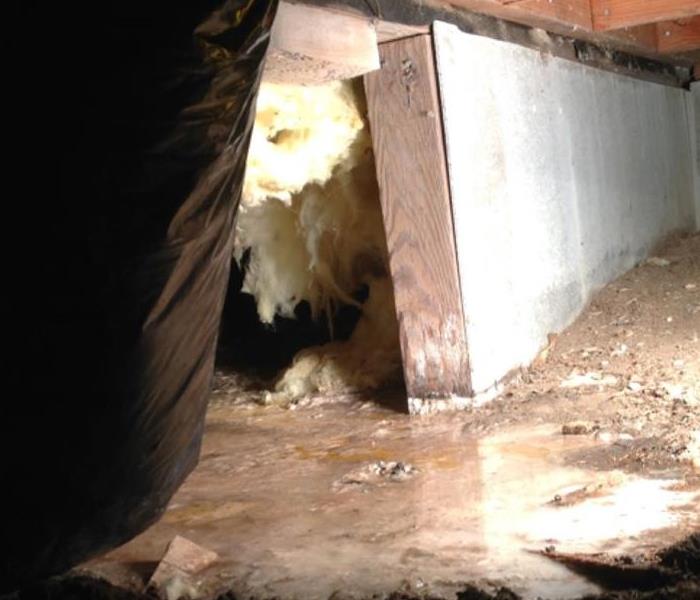 Want an effective and quick sewage cleanup? Pick your phone and call SERVPRO of Taunton/Mansfield at (508) 824-0200.
When the residents of the City of Taunton need sewage cleanup they rely on SERVPRO to get the job done right.
Sewage issues are often neglected because of the icky factor but if left unchecked, these can become very problematic for the entire property. Any issue in this regard needs to be handled instantly in order to avoid foul odor and infectious effluent. The contaminated water from leakage in your property is usually divided into three types by professional cleaning companies; clean water, gray water and black water. Sewage cleanup generally refers to the removal of black water as it contains untreated sewage, harsh chemicals, and microbes from flooding of rivers or sewer backup. Yes, we admit that it is a dirty job but it is a necessary evil nonetheless. For commercial properties, it becomes an even more serious issue because if it is not handled instantly, it can greatly affect your business, reputation and brand image. If you require sewage cleanup, don't hesitate to call SERVPRO of Taunton/Mansfield. We will deliver you with effective solutions, cleanup and restoration included.
Initial Cleaning Steps to Take
Here are a few things that you can instantly and initially do at your commercial property to mitigate any sewage issue:
Shovel solids in a heavy plastic bag and disposing of it in the trash.
Use rags or paper towel to clean up liquid and throw them in a plastic bag to dispose of.
Use wet/dry vacuum to clean up remaining water.
Tape a path of plastic sheet to the floor to avoid soiling other areas on the property.
Place all damaged and undamaged items outside to dry out in the open.
Swab the area with an effective industry standard bleach solution.
How Professionals Handle It
You have done all that could have been done, and now it's time for our professionals to handle the job till it's done. Remember, these cleanup issues may sound a bit off-putting but it is crucial for any business to remediate them as soon as possible. When making the choice for a cleanup crew, keep in mind that you need professionals who can ensure productive results. SERVPRO of Taunton/Mansfield is a leading name that you can trust for sewage cleanup. We will pump out and remove the muck. In addition, we will deodorize through the use of our advanced cleaning equipment and best practices. This equipment includes fans, air scrubbers, dehumidifiers, etc. to provide your business with the best cleanup services.
Which Professionals to Consult
In sewage cleanup, there may be different types of issues which might require the skill set of a particular professional. The following is a list of crew members with their respective expertise:
If you are facing a problem related to backup septic tank, then you may have to consult a septic specialist. If you have called our company, you can get this specialist or a plumber that offers emergency drain cleaning services.
If you have an issue related to city sewer system, then you should call the concerned sewage department to ensure whether the clog is due to a city sewer problem or not. If it is, then you will have to get in contact with the concerned department to handle it properly.
If the problem is rooted in the connection between your property and the city line, due to clogging or otherwise, then you will have to hire a drain cleaner or a plumber to fix the issue.